...but not you.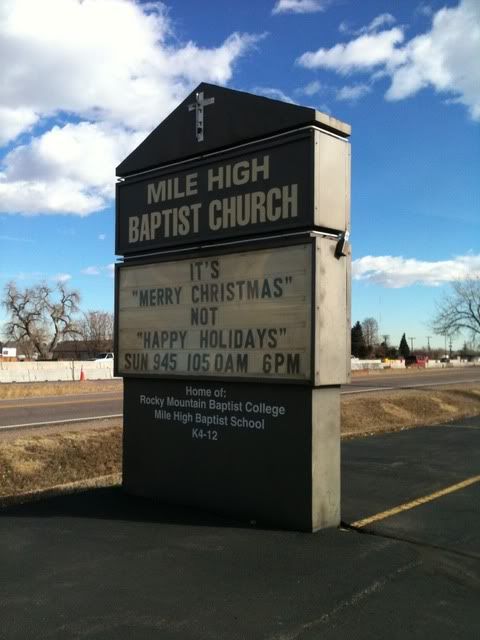 Can anyone enlighten me as to why it's ok to send a big Fuck You to our Jewish, atheist, Muslim, Buddhist, Hindu and other non-Christian neighbors?
While I respect the Mile High Baptist Church for not being bigots
and
hypocrites, I am still in awe of this marquee. Is this really what Christmas is all about? Exclusion? Intolerance? Bigotry? And here I was, thinking the true meaning of the holiday was getting your hopes up, buying a bunch of cheap plastic crap from China, eating and drinking too much and then finding yourself slightly suffocated by the anti-climactic and somewhat stagnant air that lingers in the moments between the tearing through of presents and the cleaning up of wrapping paper.